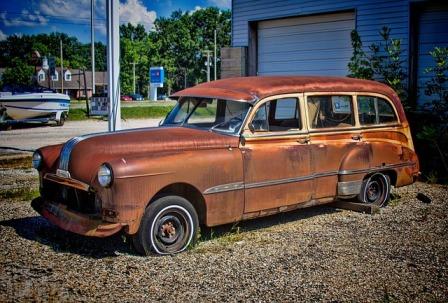 Buy Junk Cars
Buy Junk Cars – The knowledge that you can easily convert your junk car into cash is usually a great comfort especially to vehicle owners that have been trying to for a long time. Besides making quick cash, selling the worn-out vehicle also helps by creating extra space in the garage or parking lot. Getting a reasonable deal for a piece of junk car is however quite challenging. You can however still get a good offer on your vehicle through the services of Cutler Bay Towing. We are a towing company in Cutler Bay that has helped several owners sell their vehicles for good amounts of money.
Giving you the satisfaction of knowing that you haven't lost your old vehicle for little cash is very important to us. While we are a business, we also understand your need for good cash from your old vehicle especially if your vehicle meant a lot to you. We will therefore make you an offer you cannot turn down on the vehicle.
Junk cars can be a nuisance if not well taken care of. They can host a variety of pests that may pose a threat to the safety of the household. An old vehicle parked in the garage also consumes a lot of space but helps with nothing. Quickly getting rid of it can therefore relieve you of the stress of having a useless car in your garage or parking lot. Cutler bay works fast in the delivery of its services. You get in touch with us and we arrive at your location in no time. We come adequately prepared to assess the vehicle, make you an offer and pick the car up from your property.
Buy Junk Cars – If you feel the vehicle is too old to sell but still want it out of your garage, Cutler Bay Towing still has your back. We also deliver remarkable junk car removal services. we have a full fleet of towing vehicles that are endowed with efficient towing equipment. We will get to you quickly and tow away the car, saving you the stress of disposal.
For both removal and selling, Cutler Bay Towing works with a diversity of vehicles. We buy both large and small vehicles across all makes and models. Whether the vehicle is in running condition or completely worn out, we will still be able to work out a great deal for it.
We are a fully licensed and certified company that works well within the law. We are also honest and will make you an offer you deserve for the vehicle.
Buy Junk Cars – Looking to sell your old vehicle fast, contact us today and have yourself an amazing deal.
WE BUY JUNK CARS
Rather than spending money on discarding your old piece of junk car, Cutler Bay Towing offers you a simpler alternative, with the option of making money in the process. Vehicle owners have, for a long time had a difficult time getting rid of their worn-out vehicles. The process is marked by various challenges that include locating a disposal ground, which they typically have to pay for and finding a towing company to actualize the removal. Even after paying for the services of a junk car removal company, you still have to wait for a while before they come to tow the vehicle away. These are some of the challenges that Cutler Bay Towing seeks to solve through its junk car removal and purchase services. with our services, the worry of discarding your junk car is taken off your shoulders.
The piece of junk car seated in your garage does not just take up a lot of space but is also an actual threat to the safety of your household. Abandoned cars are known to be invaded by pests such as wasps, raccoons, and other animals that can cause physical harm to both humans and pets. It is thus safe to either turn the junk vehicle to money or have it removed. Cutler Bay Towing offers a range of junk car services that will definitely help you take care of the old vehicle. We offer sweet deals for the old vehicles we buy and are sure you will find it a brilliant way of getting rid of the car.
If you are just tired of having the old vehicle in your garage and are looking for a quick and easy way to get rid of it, Cutler Bay Towing is still the company to turn to. we not only buy junk cars but also offer removal services. We are exceptionally fast and will quickly get the car out of your hair. Through our junk car services, you can easily free up space in your garage and use it for other important stuff.
Cutler Bay Towing believes that disposing of a car shouldn't be a problem to any car owner. You should be able to get rid of the vehicle regardless of its make, model, brand, or size. With this in mind, our junk car removal and purchase services have been built with the sole aim of making it simple for a car owner to get rid of their old car irrespective of its model. We buy and remove a diverse range of vehicles. You, therefore, need not worry about the type of junk car you own as we will buy or remove it notwithstanding.
Despite the condition of your vehicle, we believe that you should be able to get the right amount for it. Before offering you money on your old car, we first have our professionals assess and value it. We then make the offer based on the valuation for accuracy and honesty. We offer unparalleled deals on junk cars.
Get in touch with us today to make money from your old SUV, sedan or even truck.