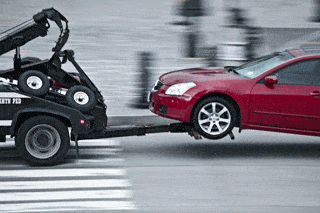 Tow Away Miami
Tow Away Miami – Setting up a tow-away zone on your property's parking lot is a sure way to prevent illegal parking. As a property owner, it is vital to have a reserved parking area where you and your visitors can park at your convenience. To help you with this, Cutler Bay Towing provides comprehensive tow-away zone services. With our services, you can do more than just set up a reserved parking area, but also have illegal vehicles properly handled.
Tow Away Miami – Whether you are an owner of a residential or commercial premise, Cutler Bay Towing has the right tow away zone services for you. Our services are available for a wide range of property owners and cover varying property sizes. We have worked on several tow away zone installation and management and are therefore skilled at delivering the services.
Tow Away Miami Service
Tow away zone services are a multifaceted platform that involves things such as customizing the signage, installing them, and managing the zone to ensure that the signage is not disregarded by drivers. For comprehensive tow-away zone services, Cutler Bay Towing is undoubtedly the right company for you. We offer a full range of tow-away zone services to cater to your needs from start to finish. By first understanding your requirements, we design and customize the tow-away zone signage for your property. We also offer installations for your parking space and manage it as well.
Cutler Bay Towing is an efficient company that will sort out all your tow-away zone needs. We owe the proficiency and reliability our company offers to the vast experience of the team and its astute commitment to quality service delivery. Our team has been sufficiently trained on customizing and setting up tow-away zones. You can therefore rely on them to help you out with your property.
Occasionally, you are likely to encounter drivers who park in your parking space despite the signage. This is another area in which our services will come in handy. We provide tow away services that will get the vehicle off your property thus saving you the involvement. Once you realize there is a vehicle parked on your property, you just need to inform us, then we handle the rest. Towers are then sent to your location to complete the tow. You also do not have to worry about the paperwork as we take care of everything during the tow.
For complete tow away zone services, reach out to Cutler Bay Towing and brace for outstanding services.