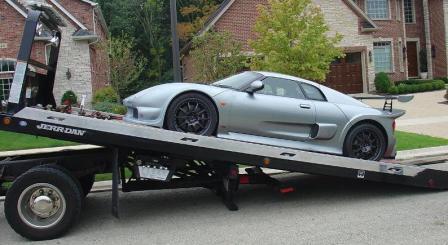 Flatbed Towing Miami
Flatbed Towing Miami – When looking for automotive towing services, it is crucial to go for options that either do insignificant or no damage at all to your vehicle. This way, you can have the vehicle towed to the destination of choice without worrying about incurring additional repair costs. Cutler Bay Towing is a local provider of exceptional towing services. Using flatbed towing and other safe towing methods, we assure you of towing your vehicle in the safest, most secure way possible.
Being prepared for a car malfunction or accident is very important for every car owner. There are several variables that may render your vehicle immobile along the way, leaving towing as the only option out of the unfortunate situation. With the right towing service, you will have your vehicle towed to the garage within a short time to have it fixed and be back on your journey shortly after. Cutler Bay Towing has for a long time been a reliable provider of towing services in Cutler Bay. By using flatbed towing Miami, we ensure the vehicle is towed safely and that there are neither dents nor scratches left on it.
Flatbed Towing Miami Service
Cutler Bay Towing boasts of a team of proficient and experienced towing experts. Our technicians have been in the industry for a while and are, without a doubt, appropriately skilled to provide seamless towing services. With years of practice and a dedication to quality service delivery, the technicians are the perfect people to turn to for your vehicle towing needs.
To facilitate smooth and efficient towing, Cutler Bay keeps an up-to-date towing equipment collection. Our modern facilities and equipment are designed to enable seamless tows where the safety of the vehicle being towed is guaranteed. We use flatbed tows as they are an easy way of keeping the vehicle safe while on transit. We load the vehicle gently onto the flatbed and is strap securely using soft material. Flatbed towing Miami helps in various ways, including preventing uneven wearing out of the tires.
Efficiency and speed give us an edge over our competition. We always have a team of technicians just waiting to answer your call. Immediately you contact us for flatbed towing services, they will be sent to your location with every equipment required for the job. 24/7 flatbed towing Miami services are also available for clients that need services during odd hours of the day or night.
Call us today for fast, reliable, and efficient flatbed towing services.